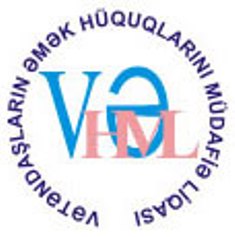 The Eurasia Partnership Foundation (EPF) is implementing the "Promotion of Human Rights, Democratization and Good Governance in Azerbaijan" Program with the financial support of the Ministry of Foreign Affairs of Netherlands.
The monitoring of the status of implementation of the "Organization, strengthening and sustainability of the activity of public councils" action considered in the National Action Plan on the Promotion of Open Government is being carried out within the order "Public Participation. Studying the existing situation and supporting new initiatives" implemented under the contract signed on March 07, 2017 between the Eurasia Partnership Foundation and Mr. Sahib Mammadov, an expert and the president of the Citizens' Labor Rights Protection League, within the project.
The monitoring is intended to study the status of application of the Law on "Public Participation".
The practice of application of the Law on "Public Participation", as well as the activity of Public Councils operating under the central and local executive authorities have been analyzed based on the following criteria:
-Have the Public Councils been established in compliance with the legislation?
-Have competitiveness and transparent elections been ensured in the formation of those Councils?
-Is the election process carried out again after the expiration of term of office of the Councils?
-Do the government agencies, who have established the Public Councils, fully perform their responsibilities in compliance with the legislation?
-Is there a special tab created for a Public Council on the website of a government agency who has established the Council?
-Do the Public Councils draft and publish annual reports?
-Do the Public Councils have their own websites or pages at social networks?
-Can the existing Public Councils operate independently?
A report will be prepared on the outcomes of the monitoring. The report will be discussed at the Government-Civil Society Dialog Platform on the Promotion of Open Government with the participation of and will be presented to the stakeholders.
It is considered to prepare materials on public participation within the order, as well. The materials will include procedures for the formation of public councils, sample documents on elections to a public council, training modules and relevant legislative acts.
Regional discussions will be organized in Ganja, Gabala and Baku cities and problems related with the establishment of public councils will be tabled within the order.
Tags: Citizens' Labor Rights Protection League, Public Participation