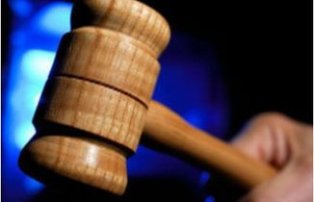 As a result of numerous complaints, release of articles on print media, negotiations with the corresponding structures of the State Oil Company with the special order sent from Baku city commission with composition of the following persons: the head of Land department of the State Committee of Land and Cartography Mr. Mammad Jafarov, the 1
st
 deputy of the head of Executive Power of the Region Mr. Sahib Aslanov, the Ranjbar village representative on the administrative unit of the region Khalfali Israfilov, the head of Ranjbar village municipality Mr. Ramazan Avsadov has come to Ranjbar village and conducted monitoring and measuring of the lands under the private property where Galmaz 47
th
 km – Gazimammad Gas pipeline is constructed. The commission has defined the square of the territories included to the construction field and developed corresponding minutes. However the state structures were stating so far that the construction works are not passing through the lands under the private property and had sent an official letter to the Ranjbar village representatives of the Citizens Response Network to the Impacts of Extracting Industry.
The Citizen's Labor Rights Protection League (CLRPL) defending the interests of landowners, including Ranjbar village, at the territories where oil and gas pipelines are passing through is preparing claims to be submitted to the court for the owners of lands that are de facto alienated during construction of  Gas Pipeline Sangachal – Gazimammad and Galmaz 47th km – Gazimammad Gas pipeline at the moment. The total sum of the claim prepared for 25 landowners is going to make more than 500 000 AZN (625 000 $).
The Citizen's Labor Rights Protection League (CLRPL) might change its decision to submit claim to the court through getting agreement with landowners if the State Oil Company or Executive Power structures would agree to pay fair compensations to the owners of the lands where the Galmaz 47th km – Gazimammad Gas pipeline is passing. In this case the litigation on restoration of rights of owners of lands where the Sangachal – Gazimammad Gas Pipeline is passing will be carried on.
We would like to emphasize that, both of the litigations are strategic litigations. Thus the positive decision of the court is going to present another precedent and will be leading to the provision of interests of many people as well as to changes on normative documents.
The following contacts are available for getting additional information: